2 weeks, 10 recommendations and the future is clear - the benefits of the Lime Procurement System
16th June 2014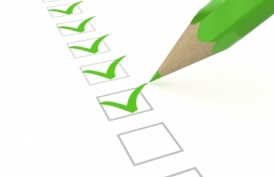 Our Client: Our client was one of the largest European manufacturers of laboratory, balance & scales and inspection & detection equipment. With a turnover in excess of €650m and over 4,500 employees this genuinely global company had a tight grip on their most important spend areas, and an unsure future on the remainder.
Project: We were engaged on a specific project to help them identify and clarify their strategic direction. With significant workload dedicated to their polymer and stainless steel spends (their largest purchased categories) they had little idea of where to focus next, the priority, timing or potential benefits.
Actions: Using our proprietary Lime Procurement System (LPS) we took a systematic approach to their entire spent, focusing first on their UK business. This entailed mapping their supply base and collating supplier intelligence, interviewing key stakeholders, conducting background commodity tracking and understanding contractual and informal supplier relationships.
Result: Within little over two weeks, and using our own Lime Procurement Strategy Matrix (LPSM), we were able to identify 10 distinct strategy areas for our client to move forward on. These included implementing a robust Supplier Relationship Management (SRM) system, approving secondary sources for key materials, adopting a global freight strategy and contract management of their tail-end suppliers. A 29 page report was produced with key highlights clearly emphasised and next steps clear.
Summary: Within just over two weeks, we were able to offer our European client 10 clear strategic purchasing directives to follow along with 'how to' plans and implementation timescales. We categorised clearly their supply base using the Lime Procurement Strategy Matrix, part of our proprietary Lime Procurement System. Our client was then able to successfully set their forward strategy.
To find out more or ask any questions, please feel free to contact us on 0114 213 8306 or e mail enquiries@lime-associates.com.
Categories: Case Studies