Transparent e-Sourcing
1st October 2014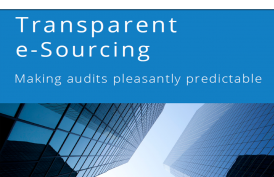 Various studies and reports show that when it
comes to managing their purchasing and supply
chains many firms suffer from a lack of oversight
and awareness on who is spending what. This is
certainly not in a firm's interests and can impact
everything from profitability to share price. Take a look at this white paper to learn more about transparent e-Sourcing.
Categories: Case Studies, Cost Control, Cost Reduction