Purchasing and sales - best of friends?
14th June 2011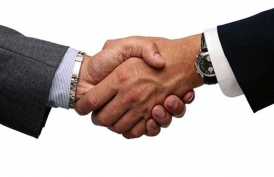 Ever thought about helping the business you work for? I don't just mean to save more money, or negotiate great terms on a contract, or even helping out NPD with supplier selection. I mean helping out in a way that you probably haven't thought of yet!I mean helping out your sales team! Sounds strange I know, but these guys are putting tenders together every day and trying to service customers every day. Who knows better how to do this than a Purchasing Manager! And what better way to align corporate objectives than to work together.
So how do you do it?
Start off by speaking to your sales director. Get them open to the idea of sharing practices. You can learn lots from them too, help you to understand what your suppliers are thinking when you place an expectation on them! When the sales director is on board I would suggest presenting some of your ideas to a subset of the sales team. Show them what you look for in a tender. Teach them some of your reasons for making changes; help them to understand the mind-set of a Purchasing Manager. Help one of them, or all of them with their next tender. Share some of the documentation you have received in the past, show them what was good and what was bad. Involve some of your purchasing team, and get them to open up, get them to share their experiences! And ask of the sales team to the same in return, you'll be amazed at what you can learn.And of course this also will help you in other areas of Purchasing too.
As Purchasing Managers, we need the sales and marketing teams on our side, when we're making enforced changes and when we have cost reduction ideas. Anything we can do to support these crucial relationships can only be beneficial.Try it. It won't take much time, it's only a few conversations after all and I'm sure you'll see the benefits pretty quickly!
Categories: Cost Control, Cost Reduction, Training, Consultancy, Health Technology, Medical Device