East Riding businessman invited to address national conference
27th March 2014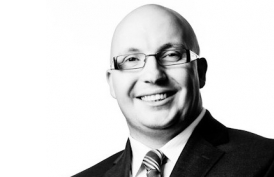 A Medical Purchasing expert from Eastrington has been invited to address a specialist national medical conference in Coventry next week (2-3 April).
Lee Robinson, Project Delivery Director at Lime Associates, a Sheffield based specialist medical purchasing and supply chain consultancy, will address delegates at the Med-Tech Innnovation Expo with a talk about Smart Sourcing at the Ricoh Arena in Coventry.
Lee said; "During my talk, I will be addressing the key areas of opportunity for companies to improve their supply chain sourcing and exploring the best way for companies to capitalise on these opportunities."
Med-Tech Innnovation Expo, supported by Medilink UK and ABHI, is a two day conference that comprises three elements; the Med-Tech innovation exhibition, the UK Medical Device Manufacturing Conference and the Medilink UK Healthcare Awards 2014. Delegates and exhibitors are expected from several countries. For more information and to book, please click here
Colin Martin, Director of Med-Tech Innovation, organisers of the exhibition, said: "I am delighted that Medilink UK has decided to host its awards alongside the Med-Tech Innovation EXPO this year.
"The EXPO will be the major event in the UK med-tech 2014 calendar and the awards add yet another dimension to the proceedings.
"It's another reason for the industry's design and engineering professionals to attend and will dovetail perfectly with the Medilink UK and ABHI conference and of course the exhibition, which will feature some 150 of the leading suppliers to the industry."
Categories: Cost Reduction, Supply Chain Management, Consultancy, Health Technology, Medical Device