Lime Associates' Client Director invited to address national conference
12th September 2013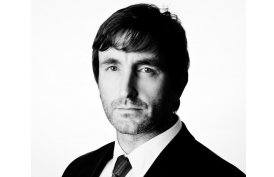 A Medical Supply Chain expert from East Yorkshire has been invited to address a specialist national medical conference in Worcester next week.
James Cooper, Client Director at Lime Associates, a Sheffield based specialist medical medical purchasing and supply chain consultancy, will address delegates at the Medilink Improving the Med-Tech Supply Chain conference with a talk about Managing Your Supply Chain on 19th September.
James said; "Good supply chain management is arguably more important in the medical device sector than any other. It's about getting potentially life-saving, quality products to the right place at the right time and the importance of supply chain traceability was starkly highlighted by the faulty silicon breast implant scandal.
"During my talk, I will be addressing the key factors in supplier selection, considerations for cost reduction and working with international suppliers. It promises to be a very interesting event with delegates from many large med-tech companies."
Improving the Med-Tech Supply Chain is a one day conference that will see experts in the field address some of the key areas in the supply chain that provide new ways of working. It takes place at the Pear Tree Hotel in Worcester between 9.30am and 4.30pm. For more information and to book, please click here