Cost control – can your buyers really buy?
1st September 2015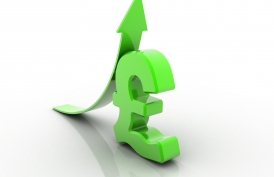 Cost control is high on the agenda for every company working in Medical Technology, and getting maximum value for every pound, Euro or dollar spent is just good business practice.
One of the best ways to cut costs is through effective purchasing – but are your buyers as effective as they could be?
In this post, we take a look at one of the core principles behind good buying, showing you how you can maximise cost saving through the implementation of effective tracking, planning and negotiation systems.
What makes a 'good' price?
Companies buy goods and services in units – be it kilos, litres, full container loads or pieces, but often, a 'good' unit price won't constitute the lowest total cost.
When your buyers come to you saying they've got a 'good price' for something, it's important that you ask some follow up questions, and don't simply take their word for it.
There's always the temptation to use the previous purchase price as a benchmark for success – but using it as the final yardstick isn't enough. In reality, you're likely to achieve much better savings through carefully researched and planned negotiation.
A good buyer should be able to provide you with a full breakdown of the key cost elements, and which factors they used during negotiations to arrive at such a 'good' price.
Effective cost modelling – understanding the cost structure
Everything your company could possibly buy has its own cost structure – the combined cost of the different elements, ingredients and components that make up the final price you pay. This cost structure also includes the supplier overheads, like production costs, staffing, transport and any regional duties.
Once you've done your due diligence on your suppliers and determined that the quality levels are satisfactory, you can then start to do some research into these component costs.
Through effective cost modelling, and gaining a full understanding of the individual cost elements, you can use them to your advantage when negotiating on price – attack each element individually, and you'll drive the overall cost price down.
Analysing component costs
The goal of every supplier is to maximise their margins, and as part of this, their sales team will attempt to wrap all their costs up into a big bundle, including things like customer service, research and development into the price.
A good buyer will be able to cut through the smoke and mirrors, and separate the true component cost from the nebulous cloud of frilly add-ons and the salesman's patter.
Of course, tracking and identifying costs is easier with some items and services than with others. If you're buying an ingredient or intermediate in a formulation, then it's fairly simple to work out the material costs, as long as you're prepared to invest in the right trackers and do your research before entering negotiations on price.
Ultimately, if you can successfully break down the costs of any product or service, you'll gain an invaluable insight into your supplier's margins, and a clear picture of where they are making their money.
This can only strengthen your hand when it comes to getting the best price.
A working example
Recently, we helped a client to make significant savings by improving their buying of a specialist medical device. The component in question consisted of numerous working parts, and was sourced directly from a single supplier, for a unit price of £27.50.
The existing supplier was consistent, if unremarkable on delivery performance, and knew that competition within their field was limited. Our client purchased the devices in cycles, on the award of healthcare contracts, and the supplier used this information to justify the price of its products.
To make the savings, we carried out two initial activities:
1. Researching the market to identify alternative suppliers
2. Carrying out a detailed cost model of the device
By taking this approach, we were able to obtain indicative prices for alternative components, whilst identifying the true costs of the device and the profit margins of the suppliers. Ultimately, we were able to determine that the price our client was paying was far too high!
Armed with this information, we were able to strengthen our position, and successfully negotiated a new unit price of £14.25 – a 48% saving. This still gave the supplier a decent margin and they accepted the new price in return for a three-year deal.
Questions to ask your buyers
Whenever your buyers are looking to negotiate a new price on a product, it's a good idea to make sure they have good, well-researched answers to the following questions:
• What are the main cost drivers for the product/service?
• Where do the cost elements of the product/service come from?
• Where does the current supplier/vendor sit in the regional/global standing for market share?
• Who are their main competitors?
Having this information will be hugely beneficial when it comes to the negotiations, and is likely to ensure that you benefit from the best possible price.
How Lime Associates can help
At Lime associates, we're dedicated to helping your business to significantly improve profitability in a short timeframe. Using advanced e-procurement tools and proven systems, our experienced consultants have an excellent track record in helping businesses in the medical industry to reduce costs through better buying.
Working closely with you to provide expert analysis and tailored advice, we'll help you to develop robust plans and implement systems that will drive measurable efficiency savings throughout your business.
For further information on how Lime Associates can help you to optimise your purchasing and cut costs, contact an expert member of our team today on +44 (0) 114 213 8306, or email enquiries@lime-associates.com.