Supply Chain Special Interest Group meets to discuss examples of good operational practice in Medical Technology businesses
18th November 2014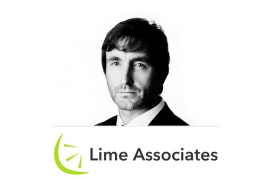 A professional group that has been launched to help deliver supply chain excellence in the highly regulated healthcare and medical industry will hold its next meeting on 27th November in Kegworth.
'Medical Technology: Examples of good practice in operations and how companies can improve their operational performance' is the subject for discussion amongst the members of the Supply Chain Special Interest Group (SIG) that is a collaboration between Medilink East Midlands and specialist medical supply chain consultancy, Lime Associates.
The free event is aimed at supply chain professionals in medical device and healthcare technology companies who are interested in overcoming the challenges associated with improving operational performance. The distinguished list of guest speakers includes Mark Botting from Synergy Health who will guide delegates through a Sustainable Supply Chain, Bob Hayes from Seerpharma UK who will provide an analysis of the cost of maintaining a state of compliance and James Cooper from Lime Associates who will talk about the real issues in new product supply chains.
Chair of the Medilink EM Supply Chain SIG, Steve Langron will also lead a discussion about future plans for the flourishing group.
It is a no-charge event that is funded by the Healthcare and Bioscience iNet – project part financed by ERDF – and by Lime Associates. It takes place between 9.30am and 1pm on the 27th November at the Best Western Premier Yew Lodge Hotel, Kegworth, Derby. For more information and to book, please visit the Medilink EM website.
Founder member of the Supply Chain Special Interest Group, Steve Langron said: "The SIG is a great platform for the industry to share best practice on how to control risk and improve operations."
Medilink EM is the East Midlands life science industry association, whose aim is to help companies establish, develop and grow. Medilink EM is a founding member of Medilink UK; a national network supporting over 3,000 companies across the entire UK.