Growth for medical team
26th August 2013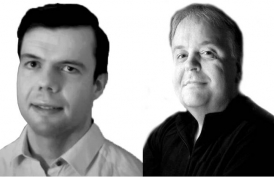 Sheffield based specialist medical medical purchasing and supply chain consultancy Lime Associates has boosted its team with two new associates as demand for its unique service grows.
Leeds based Edward Groom assumes the new position of Purchasing Consultant and reports to Project Delivery Director, Lee Robinson. Edward has a background in purchasing, lean manufacturing and process improvement and has 11 years experience working in the FMCG and Medical Device sectors.
Martyn Slingsby is from Hull and takes on the new role of Implementation Manager to support Lime Associates' busy Project Management team. The father of three has over 15 years' experience in Process Mapping, Business Analysis, Business Benefits realisation and Software Test Management.
Commenting on the appointments, Lee Robinson said; "Both Edward and Martyn will add considerable value to the team at Lime Associates. Edwards's expertise in delivering complex projects in direct material changes and achieving quick wins in indirect spend will be invaluable whilst Martyn's business change and PRINCE 2 skills will ensure that all purchasing projects within the team are implemented utilising best in class project management skills"
The appointments increase the team size from five to seven.
Categories: Health Technology, Medical Device