New Food Supplement Special Interest Group launches
14th October 2014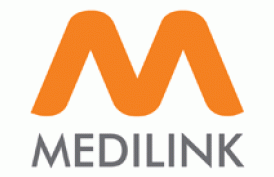 A new professional group that has been launched for Food Supplements businesses will hold its inaugural meeting on 4th November in Nottingham.
'From Concept to Cupboard' is the subject for discussion at the launch of the first Food Supplements Special Interest Group (SIG) that is a collaboration between Medilink East Midlands in partnership with consult2deliver limited and supported by the Next Business Generation.
The event is aimed at professionals in life science companies who are interested in developing a Food Supplements supply chain and understanding the Food Information to Consumers Regulations. Guest speakers include Dr Steve Langron, Supply Chain Director at Lime Associates, Boots Nutritionist, Vicky Pennington and Nick Bennett Head of Product Development Brunel Healthcare.
Consult2deliver Regulatory Affairs Specialist Dr Janet Worrell said: "We're looking forward to welcoming people to the inaugural meeting of the Food Supplements SIG. We're very grateful to Steve Langron, not only for sharing his expertise in setting up a SIG, but for addressing the meeting about the aims and objectives, measurement and success of supply chains."
Steve Langron set up the Medilink East Midlands Supply Chain SIG earlier in the year and is now its Chairman.
Founder member of the Food Supplements SIG, Janet Worrell said: "The SIG is a great platform for the industry to share best practice on how to control risk and enhance the customer's experience."
Of the alliance, Darren Clark, CEO for Medilink EM, said; "This is a great initiative and a perfect way to share best practice between academia, commerce and clinicians. We're confident that it will be very successful and the first of a series of similar knowledge transfer events."
The no-charge event is funded by the Healthcare and Bioscience iNet – project part financed by ERDF. It takes place on 4th November between 9:00am and 1:00pm in MediCity Nottingham, D6 Building West, Thane Road, Nottingham , NG90 6BH .
For more information and to book, please visit http://www.medilinkem.com/events/events-calendar/2014/11/04/foodsupplementssig041114