Shortlist success for specialist medical consultancy business
20th November 2012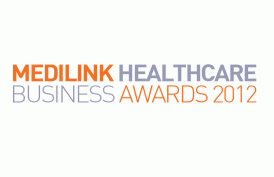 A Sheffield based team of specialist medical manufacturing consultants is celebrating after reaching the final of a prestigious healthcare business award.
Lime Associates, the only UK purchasing and supply chain consultancy that works exclusively with Medical and Health Technology companies, has been shortlisted in the Medilink Healthcare Business Awards 2012
The awards recognise and celebrate the achievements and successes of Yorkshire and Humber companies from across the Healthcare Technology and Life Sciences industry and winners will be announced at an awards dinner at the Cutler's Hall on 29th November.
Chairman of Lime Associates Malcolm Worrall said; "We're naturally delighted to have been shortlisted for the The University of Sheffield Innovation Centres Start-Up Award. We're proud to have exceeded our targets by developing relationships, gaining contracts and delivering over £15 million of cost savings for our clients since launch and we're looking forward to growing the business further as we enter an ambitious growth phase."
Other finalists in the Start-Up category are University of Bradford based Arterius Limited, Leeds software business Osmosis and Hull company Kegel8.
Lime Associates' team of consultants are currently engaged on Supply Chain, Cost Reduction and Business Start Up assignments with prestigious clients including Owen Mumford, Bioventus and Australian biomedical company Tissue Therapies.
The Lime team has committed to support Movember and raise money for Prostate Cancer and so will be resplendent with their moustaches at the awards dinner!
Categories: Cost Control, Cost Reduction, Supply Chain Management, Consultancy, Health Technology, Medical Device, Bio-Tech, Start Ups