Top 10 Tips for your next CIPS awards
30th September 2011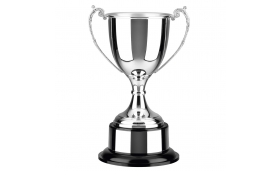 I recently met with Shirley Cooper, Procurement and Supply Chain Director for Computacenter and past President for the Chartered Institute of Purchasing & Supply.Shirley was presenting at a CIPS branch event at which I am on the committee and she discussed the judging process of the CIPS Annual Supply Management Awards.
There are usually 8 judges from varying industries and they generally receive around 300 submissions. The judges split the categories and they drill this down to a shortlist of roughly 60. From this shortlist, every judge reads every submission; you can imagine this to be a laborious job!
What that does mean is that your submission needs to stand out, and to do that, you need to make sure you're hitting on the points that the judges are looking for. We've made it easy for you.
Here's how:
1.Know exactly what you spend. All too often submissions contain vague spend 'estimates'. A real leader would know their numbers, and would highlight this clearly.
2.Know exactly who you are spending with. How many suppliers do you have? Direct and indirect? Local, national or global? It's all important information!
3.Standardise Terms and Conditions with suppliers. This shows you're taking a real grasp of your supply base and not just 'cherry picking' the big projects.
4.Building strong relationships. Show evidence of building relationships both internally (team, peers, superiors) and externally (suppliers, competitors, networking, customers)
5.Business Process Reengineering. Show evidence that you take a wider view of Purchasing and don't just 'buy' or 'negotiate' well. Evidence how you really make a difference to your organisation.
6.Bureaucracy. Highlight evidence of how you have improved, or reduced bureaucracy within your company.
7.Professionalism. Explain how you have promoted yourself both internally and externally. How do you present yourself, and your department?
8.Protectionism. Are you open with information? Do you share your successes? Do you work 'together'?
9.Procurement Strategy. Do you have a vision, mission and objectives? If so, make it clear. This is essential for the CIPS SM Awards!
10.Collaborate. With internal stakeholders, external parties. Do you share best practice? Do you learn from Best Practice?
The likelihood is that you are doing all of these things because frankly, you wouldn't even be considering entering if you didn't think you were good. But, there are great purchasing people and teams, and then there are great purchasing people and teams that get recognised! We want you to be the latter.We think that this is an excellent guideline to the content needs of your submission, but if you would like some extra help, like other clients of ours, then feel free to get in touch.
Categories: Cost Control, Cost Reduction, Supply Chain Management