Case Study - How our global reach and discretion helps us to reliably benchmark pricing and commercial terms
17th May 2012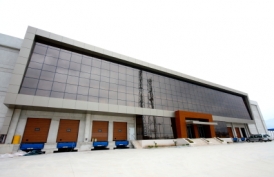 Our Client: Our client is a UK manufacturer of disposable surgical equipment producing items such as suction irrigators, surgical drills, pumps and vascular cannula. With a turnover of £1.5m and a single UK site, they supply to the UK, US, Europe and the United Arab Emirates.
Project: We were asked to provide a discreet piece of work benchmarking pricing and commercial terms for one of their blunt suction tube products. This was a new product line and it was essential to conduct a global benchmarking exercise, concentrating in low cost labour countries in order to identify the most favourable terms.
Actions: After an initial telephone consultation with a development engineer and a face to face meeting with the Managing Director we had all the information we needed. We reached out to our network of agents around the world to identify recommended companies that were deemed to have the capabilities to produce these products. This search identified 23 companies in Pakistan, India, China, Korea, UK, UAE and USA. We collated all the tender information and concealed the identity of the technical drawings before sending out the enquiry "from Lime Associates on behalf of one of our clients". The anonymity was necessary to protect client confidentiality.
Result: Within two weeks of sending the enquiry we started to get lots of feedback and questions. Of course, the personal relationships helped, being able to speak directly with suppliers rather than email communication and the result was that 9 companies were able to quote within our short timeframe. All of these 9 companies had the capability and inclination to supply product to the UK. 5 of the 9 companies quoted relatively similar prices, all of which were from low cost sources. This gave us great confidence to feed back to our client a reliable benchmarked pricing range for them to conclude their business plans for their new product.
Summary: Within a short period of time driven by customer needs, we were able to understand the brief, reach out to our network of contacts and reliably benchmark pricing for a relatively complex disposable surgical instrument.
To find out more or ask any questions, please feel free to contact us on 0114 213 8306 or e mail via the contact page.
Categories: Case Studies, Cost Control, Consultancy, Medical Device