Medical purchasing group goes global
15th April 2013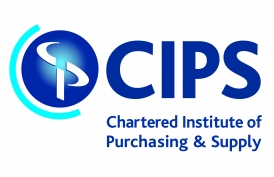 A professional group that was launched to help deliver purchasing and supply chain excellence in the highly-regulated healthcare and medical industry can now boast global membership.
The CIPS (Chartered Institute of Purchasing & Supply) Health Technology Special Interest Group was founded in March 2012 and now boasts almost 80 key members from 19 countries including USA, India, UAE, South Africa, Mexico and Australia.
Founder member and chairman of the Health Technology Special Interest Group Lee Robinson said; ""The CIPS Health Technology Group":http://www.cips.org/en/Community/Groups-listing/Health-Technology/ was created as a way of networking, sharing best practice and raising purchasing practices in the world of Medical Device and Pharmaceutical manufacturing so that we can really make our mark on the global purchasing excellence map. We're highly delighted to have reached our global objectives in our first year and can now embrace CIPS mission of 'Leading global excellence in procurement and supply'."
We currently have active members from 48 global companies including Smith & Nephew, Sanofi Aventis, Owen Mumford, Astra Zeneca, Siemens Healthcare, Merck Serono and Fertin Pharma and we welcome many more members to help us all gain maximum value from the group."
Malcolm Youngson, Head of Membership at CIPS added: "The value of this type of group cannot be underestimated. To have a dedicated group of your peers offering support and knowledge-sharing in a closed and exclusive group can help develop not just ideas but practical tools to support those coming into the profession and the sector."
Commenting about the group, Owen Mumford's Supply Chain Manager Paul Currah said; "The Health Technology Special Interest Group is a valuable platform for members to create knowledge bases, share innovation, disseminate information and generally help each other until we're recognised as delivering excellence within our industry."
The CIPS Health Technology Special Interest Group was officially launched in March 2012 and its first meeting was hosted by Lime Associates and attracted keynote speakers Mike Bullivant and Ed Luttrell.
CIPS is an international organisation serving the purchasing and supply profession. Dedicated to promoting good practice, CIPS provides a wide range of services for the benefit of members and the wider business community.
Lime Associates is team of manufacturing consultants who specialise in delivering purchasing and supply chain solutions for the Medical Device and Health Technology Industries and whose client base includes Smith & Nephew, Owen Mumford, Sartorius, Scapa Group, Lantor, Genzyme and Chester Medical.
Categories: CIPS Professional Group, Cost Control, Cost Reduction, Supply Chain Management, Consultancy, Health Technology, Medical Device, Bio-Tech