Simon Eagle's Biography
26th August 2013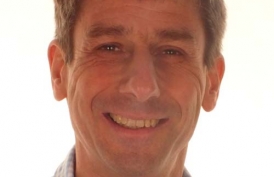 Further to the announcement that Lime Associates has facilitated Are you ruining your suppliers' performance?, a unique workshop bringing together the expertise of Medilink, CIPS and Lime Associates, we're pleased to share the keynote speaker Simon Eagle's biography with you;
Simon's supply chain management experience covers both medical devices and generic pharmaceuticals as well as the fast moving world of fresh produce. He has deep subject matter expertise in the area of 'Demand Driven Planning & Replenishment' (DDPR) having successfully piloted 'demand pull' at Smith & Nephew, designed and configured ERP to support it and having shared experience and knowledge with Professor Stephen Disney (Cardiff Business School) who is one of the world's leading authorities on Supply Chain Dynamics or "bullwhip".
Simon, owner of Demand Driven Supply Chains Ltd has recently had a paper called Are your supply chain replenishment processes ruining your factory's performance? published by both IOM and CILT and at the workshop he will be describing how and why many companies' replenishment processes also have a significant negative impact upon procurement's performance – and what can be done about it.
For more information and to book, please visit the Medilink website.