Tri-partite collaboration results in funding for healthcare research
31st December 2014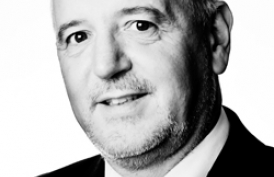 Experts from the fields of research, academia and industry have secured a £0.5 million funding award to research Re-Distributed Manufacturing (RDM) in Healthcare.
The team, comprising Professor Nick Medcalf from Loughborough University, Dr Wendy Phillips from University of the West of England and healthcare industry partner Steve Langron from Lime Associates, were successful in a bid to fund a programme developing the research agenda for RDM in Healthcare.
During the two year project, a multi-disciplinary team led by Dr Phillips and Professor Medcalf will address the key challenges and opportunities relating to RDM in Healthcare, support feasibility studies, interact with other RDM networks and communicate with stakeholders and the community.
Dr Phillips said: "RDM is defined as Technology, systems and strategies that change the economics and organisation of manufacturing, particularly in relation to location and scale.
"RDM may change the delivery of healthcare products and enhance national competitiveness, but there are key challenges to realising these benefits in terms of regulatory affairs, training, quality assurance and customer-supplier relationships.
"The Re-Distributed Manufacturing in Healthcare Network (RiHN) comprises a multi-disciplinary network including academic institutes, research centres, the NHS and industry representatives that will provide a forum to define the challenges of realising RDM in healthcare."
The award was granted by the Engineering and Physical Services Research Council (EPSRC) following a proposal and presentation by Dr Phillips that was supported by Professor Nick Medcalf and Dr Steve Langron.
Dr Langron, Supply Chain Director for specialist healthcare consultancy, Lime Associates is pleased to be involved: "This is a very exciting project that reflects the economic importance of healthcare in the UK.
"The NHS serves over 64 million people in the UK and has an estimated turnover of £121bn, so even marginal advances in technology can have a big impact."