Case Study - How Lime Associates sourced China supply chain for global Medical Technology business
21st April 2013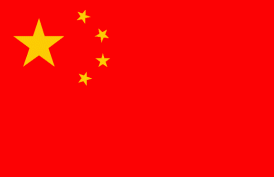 Our Client: Our client, a leading global Medical Technology business with a presence in over 90 countries and employs over 10,000 people worldwide.
Project: The client recognised that it could reduce its cost of manufacture by building a factory in China but was also mindful of the potential risks associated with such a venture. The plant would be a long way from its customers in Western Europe and North America and not only would there be freight cost implications, but the long lead times would impact on cash tied up in inventory.
Actions: The actions were threefold. Firstly, Lime Associates used its lean manufacturing expertise to ensure that the products were planned to be manufactured promptly to customer requirements to reduce time in the factory and help to offset extended freight time. Secondly, Lime Associates managed the business team designing SAP enabled processes to ensure that lean manufacturing was thoroughly embedded in the factory's systems and ways of working and thirdly, the team managed a freight RFQ and negotiated the best ocean container freight rates, terms and lead times to the client's chosen destinations.
Result: Lime Associates secured distribution savings of $1 million with no increase in stockholding and storage costs by shipping direct to regional distribution centres.
Summary: Lime Associates used its cross functional Medical Industry supply chain and procurement experience to satisfy the client's brief and deliver exceptional savings in the time frame allocated.
To find out more about how we can help you or to ask any questions, please feel free to contact us on 0114 213 8306, enquiries@lime-associates.com or
www.lime-associates.com
Categories: Case Studies, Supply Chain Management, Health Technology, Medical Device