CIPS Health Technology Group Speaker Biographies
15th February 2012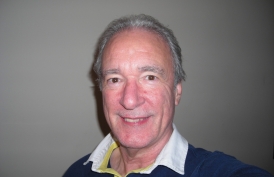 We're delighted that industry experts Mike Bullivant and Ed Luttrell will be joining us at the first meeting of the Health Technology Special Interest Group on 7th March.
Mike, a Director of Michael Bullivant Ltd. is a Production Engineer by trade and has over 20 years' experience in the Medical Device world. He has 9 years direct experience as a consultant specialising in CE Marking, forming technical files, ISO 13485 and regulatory impacts and has worked with many of the companies that we all represent.
Ed has been an executive coach for over 15 years and specialises in helping Procurement and Supply Chain leaders achieve their full potential. An NLP master practitioner and ILM qualified Leadership Mentor & Executive Coach, Ed is perfectly suited to deliver an engaging and enthusiastic approach to overcoming hurdles in this challenging industry.
Join us at The Quadrant in Sheffield on 7th March to see how this new group, and these speakers can help you to add value to your businesses.
CIPS Health Technology Group Event
Categories: CIPS Professional Group, Health Technology, Medical Device, Bio-Tech, Start Ups