New group attracts both global giants and SMEs
24th February 2012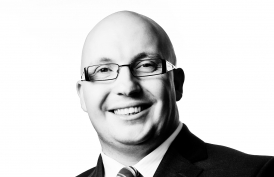 Before it has even had its official launch, a new group for medical purchasing and supply chain professionals has attracted interest from global companies large and small.
The CIPS (Chartered Institute of Purchasing and Supply) Health Technology Special Interest Group has been established to help businesses of all sizes to deliver excellence in the highly regulated healthcare and medical industry and holds its inaugural meeting on 7th March in Sheffield.
In advance of the launch, the group's LinkedIn network has attracted members from as far afield as Australia, UAE and South Africa and includes representatives from companies including Johnson & Johnson, Merck Serono and Smith & Nephew.
Hosted by specialist medical purchasing and supply chain consultancy Lime Associates at its Sheffield office, the subject of the launch meeting is 'Getting what Purchasing wants in a regulated environment' and its keynote speakers Mike Bullivant and Ed Buttrell have attracted delegates from the NHS, Owen Mumford and Systagenix.
Founder member and chairman of the Health Technology Special Interest Group Lee Robinson said; "The CIPS Health Technology Group has been created as a way of networking and sharing best practice for people working in Medical Device and Pharmaceutical manufacturing. Whether we work for one of the world's largest medical companies or a fledgling business, we all share common purchasing and supply chain challenges that are unique to this sector and the aim of the group is to create knowledge bases, share innovation, disseminate information and generally help each other so that we can add value to our respective businesses."
The meeting takes place at Lime Associates' headquarters at The Quadrant, Sheffield on 7th March at 3.45pm with registration and concludes at 7.00pm. Refreshments will be provided. There are still a limited number of places available. For more information and to book, please call 0845 880 1188 or visit
CIPS is an international organisation serving the purchasing and supply profession. Dedicated to promoting good practice, CIPS provides a wide range of services for the benefit of members and the wider business community.
Categories: CIPS Professional Group, Consultancy, Lime In The News