Global Purchasing and Supply Chain consultancy celebrates fifth anniversary
9th October 2014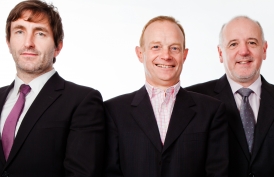 Sheffield based medical purchasing and supply chain consultancy, Lime Associates has celebrated its fifth anniversary by posting record savings for clients.
In the five years since launch, the team of associates has helped clients to reduce the risks inherent in making changes in a highly regulated industry and has delivered in excess of £25 million savings over a range of projects from recruitment to raw materials and packaging.
Chairman Malcolm Worrall said; "Lime Associates' experience covers the full spectrum of operational business processes in highly regulated industries and we are proud of the work that we have done with companies large and small, from start ups to PLCs over the last five years.
"Notable achievements include the commercialisation of start-up companies, helping an established global medical device company to select an ERP system and delivered a £1.7m saving to the same company by rationalising its spend on print services.
"This year, we have launched a new range of online tools for e-Sourcing, e-Procurement and e-Contract Management. We use a combination of the e-Sourcing tool, SourceDogg, with our expertise and analytical skills to provide clients with fast and cost effective e-procurement solutions."
Adam Sullivan, CEO Baywater Healthcare can vouch for the company's claims, adding: "Lime Associates demonstrated that our existing procurement strategy was ineffective and didn't extract value for our business.
In a short space of time they've delivered significant long term profit improvement and created a new approach to how we source."
Lime Associates is the only UK purchasing and supply chain consultancy that works exclusively with highly regulated companies, including medical and health technology industries.
Over the past five years, Lime Associates' team of consultants has worked with prestigious clients including Smith & Nephew, Owen Mumford and Baywater Healthcare.