Global sourcing research project saves client valuable time and resource
19th August 2014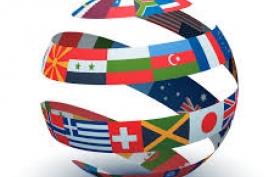 Our Client: Is a worldwide leading manufacturer of components for applications in the healthcare market.
Project: Our client sources two materials; each one goes into a specific product of theirs. They have no problem with the current supplier's quality but they are concerned that their supply chain is reliant on a single source of supply. The supplier is also expensive, hence the product is becoming less profitable and less commercially viable.
Actions: The client engaged Lime Associates (at a fixed fee) to research the marketplace and to provide contacts with suppliers who could produce suitable alternative materials at a target price.
Lime Associates researched the relevant markets using a variety of different approaches. We contacted our network of known medical grade suppliers but we also approached trade bodies and searched through relevant web-sites. Using this approach we identified almost 100 companies from around the globe, this list was reduced to a target list of 40 by a desk-based review of their web-sites.
Each company on the target list was then directly approached by Lime Associates requesting a response on their capabilities to meet our client's specifications. The responses allowed us to create a short-list of suppliers; we sent each of these suppliers a sample product for them to provide their best match.
Result: For both materials our client received samples of product from alternative suppliers and indicative prices. Our client was then able to focus their skilled resources on discussions only with those suppliers who demonstrated a capability to match the original product at an acceptable price. This saved our client considerable time and effort.
Suppliers were contacted from Europe, America and Asia ensuring that our client was confident that a wide cross-section of potential suppliers had been approached.
Summary: In only three months, we were able to use our extensive industry experience and procurement knowledge to research the project and to deliver solutions that exceeded our client's expectations.
To find out more or ask any questions, please feel free to contact us on 0114 213 8306, enquiries@limeassociates.com or www.lime-associates.com.