A Busy November of Conferences at Lime Associates
22nd December 2015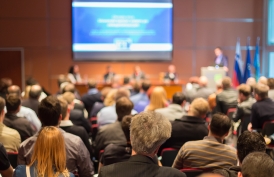 At Lime Associates, we're committed to supporting the healthcare industry, and work hard to maintain our position at the forefront of the sector.
As part of this process, we're continually looking at ways to improve our knowledge and understanding of the latest developments, treatments and medical products available.
This November, delegates from Lime Associates attended several interesting conferences and exhibitions:
Diabetes Professional Care 2015
Held at the Barbican Exhibition Centre in London on 11th-12th November, Diabetes Professional Care is a new conference held to showcase cutting edge developments in the treatment and prevention of diabetes.
Diabetes now affects more than 3 million people in the UK, and with these numbers set to rise in the coming years, it was a great opportunity for Lime to gain an insight into the latest research, key issues and thinking.
The conference was attended by healthcare professionals from around the world, and included a programme of workshops, keynotes and learning sessions delivered by leading specialists.
Wounds UK
On 9th-11th November, we attended the Wounds UK conference in Harrogate. As the UK's largest wound care event, it highlights the latest developments and advancements in the care and management of hard to treat wounds.
The theme of this year's event was 'sharing best practice', and it featured an extensive product exhibition, alongside presentations, workshops and educational symposia from some of the countries leading authorities.
Meeting up with friends, colleagues and clients, we were privileged to see some significant and exciting new product launches that look set to have a huge impact on the sector in the coming years.
RiHN Supply Chain Special Interest Group
November also saw the Redistributed Manufacturing in Healthcare Network (RiHN) host a Supply Chain Special Interest Group, in association with Medilink.
Attendees had the opportunity to engage with researchers from various institutions across the UK who are leading cutting edge feasibility studies that have the potential to radically transform medical supply chains and patient care.
The event started with a welcome from Lime Associates Supply Chain Director and RiHN Industrial sponsor Steve Langron, and RiHN Network Director Wendy Phillips. Professor Nick Rich of Swansea University then delivered a keynote, Re-Distributed Manufacturing in Healthcare: The Opportunity, before the researches presented the following feasibility studies:
Cell Microfactories: RDM of Cell-based Therapeutics – Prof. Nick Medcalf, University of Loughborough
RDM for Home-use Meical Devices – Dr. Alison Bray and Dr Javier Munguia, Newcastle Hospitals
3D Bioprinting of Islet Micro-tissues to RDM for Treatment of Type 1 Diabetes – Dr. Alex Popov, University of Newcastle
Enhancing the resilience of the vaccine supply chain: the role of RDM – Sam Roscoe, University of Sussex
3D Bioprinting: Commercialising Personalised ATMP/Device Combination Products – Dr. Andy Gleadall, University of Nottingham
The RiHN is a 2-year research project comprising a multi-disciplinary network of academic institutions, research centres, NHS representatives and industry experts, and is designed to provide a forum to help realise RDM in healthcare.
Further information about RiHN can be found at http://www.rihn.org.uk/.
How Lime Associates can help
At Lime Associates, we specialise in matching small start up companies and those with innovative ideas with established firms with the resources and experience needed to successfully commercialise new developments.
Whether your business is looking for support in commercialising ideas, or you're a large company wanting to drive innovation, we're here to help.
For further information about current opportunities, and how Lime can support your business, call our team today on +44 (0) 114 213 8306, or email enquiries@lime-associates.co.uk.