Speed up Processes / Flow of Materials
iCEO
Lime Associates use iCEO (Intelligent Cost and Efficiency Optimisation) a methodology developed in conjunction with Warwick University that provides tools to identify, manage and control Value and Process Optimisation.
Individually these are very powerful tools and when they are combined with our experience and judgement in the Medical environment, the results can be truly outstanding
SourceDogg
SourceDogg is a new e-Sourcing tool that simplifies and optimises the sourcing process. Easy-to-use and affordable, SourceDogg generates increased competition among current and new suppliers, facilitates the like-for-like comparison of quotations and tenders for quick and efficient identification of the best value. Coupled with Lime Associates' procurement expertise, SourceDogg's cutting edge technology can transform your profit performance. Please call us on 0114 213 8306 for a SourceDogg demo and to claim your free thirty day trial so that you can start saving immediately. Take a look at the SourceDogg video here.
Smart Sheets Project Management
We utilise an online project management software called SmartSheets that enables fast communication across all the Lime and client teams.
Spreadsheet Easy
Instantly familiar, so everyone on your team "gets it" and hits the ground running. With one centralised, always-available tool, you'll work smarter, not harder.
Works Your Way
Flexible to manage any kind of work — from simple task lists to complex processes. Attach files, set alerts, automate workflows, view Gantt charts and more.
Scales Quickly
Smartsheet delivers the security, integrations, and controls that exceed corporate requirements. User embraced, IT approved.
e-Contract management
e-Contract Management or 'Contracts in the Cloud' allows users to:
Contracts are scanned and uploaded to ONE central repository – this is password protected but can be accessed by those with authority from any office or device with a browser.
To insert tags such as department, product, service etc can be added to each record
Once uploaded within the contract management software, the system identifies who is responsible for each contract
Contract database is searchable by value, suppliers, start and end dates etc
Contract management software creates notice periods for reviews of critical dates
Automated email alerts are sent at intervals to named individuals responsible for each contract
Always ensuring contracts are managed in structure time frames, with total control
Providing visibility and easy compliance with auditing and head office requirements
It's all very simple – but without e-contract management software such as Contracts in the Cloud creating structure and automating alerts to critical contract dates, contract management can get chaotic very easily.
The Solution
Whether it be in a training context or to undertake a Lean review with your team, Lime Associates can help you to optimise your processes. We are here to talk, anytime!
Please Contact Us to discuss how Lime Associates can help you to speed up your processes.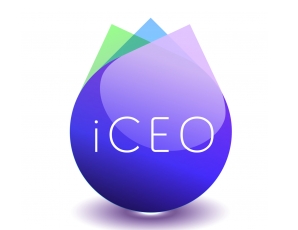 Contact Us
Newsletter Sign Up
Enter your email address below to subscribe to our newsletter.