New group launched to address supply chain challenges facing medical companies
24th February 2014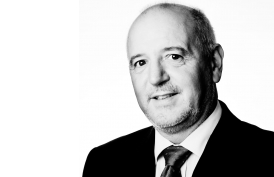 A new professional group that has been launched to help deliver supply chain excellence in the highly regulated healthcare and medical industry will hold its inaugural meeting on 13th March in Nottingham.
'Good Distribution Practice: delivering to your customers on time and to specification' is the subject for discussion at the launch of the Supply Chain Special Interest Group (SIG) that is a collaboration between Medilink East Midlands and specialist medical supply chain consultancy Lime Associates.
The free event is aimed at supply chain professionals in medical device and healthcare technology companies who are interested in learning how to control risk and enhance the customer's experience. Guest speakers include Andrew Portess, Quality and Regulatory Affairs Manager, UDG, Richard Shore, Commercial Director, Movianto, Steve Langron, Supply Chain Director, Lime Associates and Lee Robinson, Project Delivery Director, Lime Associates.
This no-charge event is funded by the Healthcare and Bioscience iNet – project part financed by ERDF – and by Lime Associates. It takes place between 9:30am and 1:00pm in The Belgrave Rooms, 25 Goldsmith Street , Nottingham. For more information and to book, please click here.
Founder member of the Supply Chain Special Interest Group, Steve Langron said: "The SIG is a great platform for the industry to share best practice on how to control risk and enhance the customer's experience."
Of the alliance, Darren Clark, CEO for Medilink EM, said; "This is a great initiative and a perfect way to share best practice between academics, supply chain professionals in both the NHS and medical and healthcare companies. We're confident that it will be very successful and the first of a series of similar knowledge transfer events."
Medilink EM is the East Midlands life science industry association, whose aim is to help companies establish, develop and grow. Medilink EM is a founding member of Medilink UK; a national network supporting over 3,000 companies across the entire UK.
Categories: Supply Chain Management, Training, Health Technology, Medical Device, Bio-Tech, Start Ups