Case Study - How we saved our client £750k on a cartons project
31st January 2014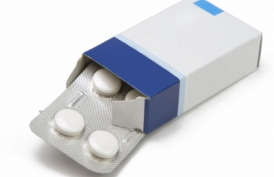 £750k savings, a 34% cost reduction and reduced risk. That's the result of our Cartons project
Our Client: Our Client was a medical device manufacturer specialising in drug delivery devices. A UK born and bred company they also have a strong presence in Europe and the US. With a sales turnover of over £60m and 600 employees they had little focus on their £23m material spend prior to our appointment. A tail-end supply base approaching 1000 companies could be seen and virtually none of their suppliers were covered by contracts or Service Level Agreements.
Project: Our brief was to introduce a new carton supplier to minimise supply risk and improve COGS (Cost of Goods Sold).
Actions: After fully understanding the needs of the business through a detailed and thorough sequence of meetings with key stakeholders we developed a comprehensive on-line RFQ process using e-RFx software called Zycus. We drilled down to 6 competent suppliers and held an industry-first supplier day to standardise expectations and learn from their experience. Following this and a second round of bids we created a shortlist of 3 companies for which to go into face-to-face negotiations. Another round of negotiations and executive agreement highlighted a new primary supplier choice with the incumbent as a secondary source. Following the procurement process, we project managed through the implementation, negotiating and finalising commercial agreements along the way.
Result: Our client now has a primary and secondary carton supplier in place with clearly negotiated and understood terms of business including service level agreements and KPI's. The procurement process delivered an outstanding 34% cost reduction with contract benefits totalling over £750,000. The internal stakeholders have new ways of working including providing quarterly demand forecasts to the suppliers. The entire end-to-end process took just under 12 months with benefits commencing after the first 16 weeks.
Summary: In summary, a new supplier was identified offering a 34% cost reduction. We significantly mitigated risk by maintaining the incumbent as a second source. We introduced and trained in new and innovative ideas such as utilising technology to support the process (our clients first) and the supplier day (an industry first.)
To find out more or ask any questions, please feel free to contact us on 0114 213 8306 or enquiries@lime-associates.com.
Categories: Case Studies, Cost Control, Cost Reduction, Consultancy, Health Technology, Medical Device