High praise for Lime Associates' James Cooper at national med-tech conference
18th November 2013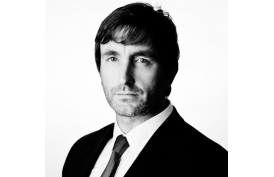 James Cooper, Client Director at Lime Associates, addressed delegates at Medilink's Improving the Med-Tech Supply Chain conference and engaged the audience with a talk about Managing Your Supply Chain.
We were very proud to learn that James was the only speaker out of a roster of 10 to score 100% good or excellent for his conference session on the feedback forms.
James said; "Good supply chain management is arguably more important in the medical device sector than any other. It's about getting potentially life-saving, quality products to the right place at the right time and the importance of supply chain traceability was starkly highlighted by the faulty silicon breast implant scandal.
Improving the Med-Tech Supply Chain was a one day conference that saw experts in the field address some of the key areas in the supply chain that provide new ways of working.
Categories: Supply Chain Management, Consultancy, Health Technology