Lime Associates' Chairman elected to Fellow of the Chartered Institute of Marketing
9th October 2013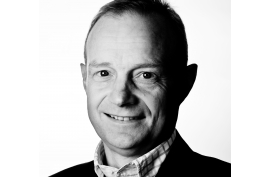 The Chairman of a specialist medical consultancy has been rewarded for his services to marketing by being elected to Fellow, the highest level of Membership of the Chartered Institute of Marketing (CIM).
Malcolm Worrall, Marketing Director and Chairman of Sheffield based specialist medical purchasing and supply chain consultancy, Lime Associates, became one of only 2,000 Fellows across the whole of the worldwide CIM membership after he demonstrated a proven and sustained record of expertise and a high degree of responsibility in successful operations in a marketing career spanning over a quarter of a century.
Malcolm said; "It is an honour to be elected as a Fellow of the CIM and this adds another important credential to the Lime Associates team of experts. This is the highest level of professional recognition within the Marketing industry and provides reassurance to our clients that the service they will gain from us will be based on sound, customer centric, marketing principles."
Malcolm DipM FCIM Chartered Marketer has been a member of the Chartered Institute of Marketing since September 1988, became a Fellow in December 2012 and a Chartered Marketer in October 2002 after completing two years of Continuing Professional Development.
Formerly with Smith & Nephew, Malcolm now uses his expertise to provide marketing clarity to Lime Associates' medical consultancy projects.
Lime Associates is the only UK purchasing and supply chain consultancy that works exclusively with Medical Device, Biotech and Health Technology companies.
Lime Associates' team of consultants is currently engaged on supply chain, cost reduction and business start up assignments with prestigious clients including AMS Medical, Systagenix and Invibio.
The Chartered Institute of Marketing is the largest marketing body in the world. Full membership of the Institute indicates a proven record of expertise, experience and success in the business world of marketing. This achievement is recognised by commercially aware employers as a benchmark of success and ability in the marketing profession.
Categories: Cost Reduction, Supply Chain Management, Training, Consultancy, Medical Device, Bio-Tech