Case Study - How we recommended a Managed Print Services solution that delivers £1.7m saving over 3 years
29th October 2012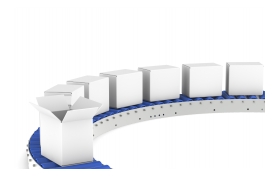 Our Client: Our client is a UK based global medical device manufacturer with a growing, multi-million pound turnover. Spend on print and promotional lines amounted to a significant of the annual budget.
Project: We were engaged to review expenditure on all of the client's print requirements, from business cards through brochures and corrugated boxes to Instruction for Use (IFU) leaflets. We were invited to manage the complete tendering process and to submit a proposal to reduce costs and complexity. Our recommendation was to appoint a single managed service provider and consolidate providers from the roster of over 50 companies down to a just one.
Actions: We discovered that the print procurement process was managed by many different people depending on departmental needs and consequently the client was not benefitting from economies of scale and was subject to ad-hoc (and mostly unknown) terms and conditions. Using our extensive network of medical grade print companies, we identified 7 well researched companies and issued a Request for Proposal. From the tender documents, we were able to shortlist three companies and invited them to present their proposals and best market pricing based on a range of typical products to the project team. Based on pre-determined criteria (including service delivery, cost, references, cultural fit, health technology experience financial stability and software offering), we identified one company and asked them to conduct a detailed analysis on the print spend whilst we did reference checks. Further negotiations followed, a summary was produced for exec approval, contracts were finalised and an implementation plan was agreed.
Result: In addition to a cost reduction of £1.7m (42%) over three years, we delivered a harmonious solution that has practical, performance and financial benefits. A single supplier is now present and departmental users have a single order and inventory management tool that allows them to manage their purchased items more effectively. Both Purchasing and Finance now have oversight and control of print spend within the company.
Summary: In only 7 months we were able to use our extensive industry experience and procurement knowledge to research the project and to deliver solutions that exceeded our client's expectations.
To find out more or ask any questions, please feel free to contact us on 0114 213 8306, enquiries@lime-associates.com or www.lime-associates.com