Case Study - how we streamlined recruitment to deliver £750,000 savings
23rd July 2012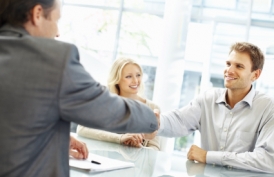 Our Client: Our Client is a UK born global medical device manufacturer that specialises in drug delivery devices. With a UK staff of 600, recruitment costs for non production staff were a significant part of the annual budget.
Project: We were engaged to review expenditure on white collar recruitment and to submit a proposal to reduce costs and complexity, consolidate providers and standardise rates, terms and contracts. We were also tasked with ensuring that the client had the best choice of candidates.
Actions: We discovered that the recruitment process was characterised by a historical situation whereby different departments were using varying providers, with a mixture of formal and informal contracts and agency rates that varied from 15 to 48%.
We engaged HR and Finance in a half day workshop where we presented options and scored and weighted each one according to the best fit solution. We concluded that implanting an MSP (Managed Service Provider) on site would provide the best results and benefits and invited six well researched companies to propose their solution. Five of these were invited to present to the project team that we had brought together and, based on pre-determined criteria (including service delivery, cost, references, financial stability and software considerations), we shortlisted two companies and conducted supplier visits and top level negotiations. Further negotiations followed, contracts were approved and signed and the implementation and internal communications plan was agreed.
Result: In addition to a cost reduction of £250,000 (48%) in year one, we delivered a harmonious solution that had practical, performance and financial benefits. Financially, the project will deliver £750,000 of cost savings over three years and negotiating 30 day payment terms will deliver a 30% improvement. From a practical viewpoint, we reduced the number of suppliers from 41 to 1 and the monthly invoice count from 81 to 1. In addition, because the selected MSP uses a pre-approved panel to recruit, we delivered against the requirement to provide the client with the best candidate.
Summary: In only nine months (part-time), we were able to use our extensive industry experience to research the project and to deliver solutions that exceeded our client's expectations.
Categories: Case Studies, Cost Reduction, Consultancy, Medical Device