Case Study - How we delivered £101k savings, a 16% cost reduction and 90 day payment terms
20th April 2012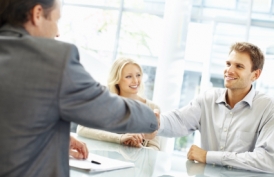 Our Client: Our Client was a medical device manufacturer specialising in drug delivery devices. A UK born company they also have a strong Global presence. With a tail-end supply base approaching 1000 companies, vendor reduction as well as cost reduction was critical. Further virtually none of their suppliers were covered by contracts or Service Level Agreements.
Project: Our brief was to review spend on temporary labour, recommend and implement improvements within a 4 month timeframe.
Actions: The first port of call was to map all of the varying stakeholders and identify who would be supportive and who would be a barrier to progress. With the backing of Senior Management we interviewed all key stakeholders to identify their needs and found that three companies appeared as the natural forerunners. With the knowledge that the hiring managers are paramount in making a labour project successful we took the approach of leveraging the existing supply base while benchmarking against their competition. In a dual-site business all agencies were given the sweetener of potentially winning business at both sites. Our research also identified that significant cost improvements could be realised and terms improved while improving service levels.
Result: Following significant negotiation planning and through three rounds of face-to-face negotiations we eventually met with the leadership of all three businesses. A programme that involved the selection of two suppliers with Supplier A being the primary choice for Site 1 and Supplier B the primary for Site 2 and both secondary, or back-up, vendors for the alternate Site. This process delivered £101,235 of direct annual cost savings and we extended payment terms (in one case) to 90 days. Further we implemented 12 month Contracts with both companies giving our client stability of pricing and we introduced Service Level Agreements with stringent KPI's to keep everyone on track! Vendors immediately reduced from over 20 down to 2 giving our client much better control.
Summary: In only 4 months (part time) this recruitment project delivered over £100k of direct, auditable savings and a very rare payment term increase to 90 Days along with a whole host of service improvements to the benefit of the hiring managers.
To find out more or ask any questions, please feel free to contact us on 0114 213 8306 or e mail via the contact page.
Categories: Case Studies, Cost Reduction, Consultancy, Health Technology, Medical Device